10 Reasons Why You Should Have Your Carpets Cleaned Regularly!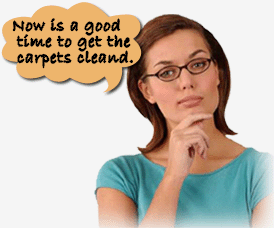 There are several reasons carpets should be cleaned throughout the year. In a recent press release, CFR offered 10 of these reasons:
1. Prolongs the life of carpeting: Regular carpet cleaning using the hot water extraction method (steam cleaning) can increase the life of carpets significantly, protecting your floor-covering investment.
2. Protects indoor air quality: Carpets trap airborne pollutants; however, eventually those pollutants must be removed in order to protect the carpet and maintain indoor air quality.
3. Makes carpets easier to maintain: Most carpet soiling is made up of dry soils; when carpets are kept thoroughly cleaned on a regular basis, most dry soils can be removed with regular vacuuming.
4. Removes spots and stains: As with other soils, spots and stains can attract more soiling. Removing them promptly protects carpeting from damage.
5. Prevents buildup of allergens and bacteria: Moist soiling of carpets can result in the buildup of several unhealthy contaminants.
6. Enhances the appearance of any room: Clean, well-maintained carpets speak volumes about the overall cleanliness of a home or facility.
7. Improves morale: Home owners, guest and workers in a commercial setting feel better about their environment when it is clean. This includes the carpeting.
8. Makes carpeting look and feel clean and fresh.
9. Removes dust mites and bedbugs that may have found a home in carpets.
10. Maintains the carpet's warranty: Most carpet warranties require that carpets be cleaned using the extraction method within a specific amount of time, usually every 12 to 18 months.
Call Carpet Technologies @ 615-972-1441 or visit us at www.carpettechnologies.net
posted by Randy on 7/18/13 leave a comment
 Spring Cleaning Checklist!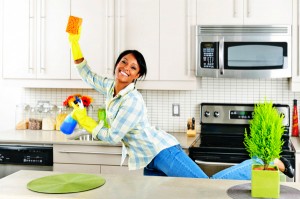 Spring starts today, which means it's time to start thinking about a spring cleaning checklist.  The days are getting longer, the weather is starting to warm up a bit and there's no better time to start organizing yourself to tackle the dust bunnies, wipe down your dirty walls and organize the closet and have your

carpet and upholstery cleaned

.  It's time to let the light in, reduce the clutter and get control of your house again.
The key to a good spring cleaning is to not overwhelm yourself so m
uch that you put the entire cleaning project off for another day.  Instead, try to organize the cleaning so that you tackle different sections of the house at once or different types of cleaning at the same time.  When you have the duster out to clean the ceiling fans and nick-knacks it's a good time to hit the plants and bookshelves. For the more strenuous task, hire a professional.
Here's a list of just a few of the basic tasks to get you started.
In the Kitchen:
Empty out the refrigerator and the freezer. Clean all  shelves
Vacuum under the fridge around the coils behind the grill.
Wipe the top of the fridge off.
Wipe down all of the seals around the doors.
Clean the inside of the microwave.  Hint ~  Heat up a cup of water for a couple of minutes to build up some steam first…it makes cleaning much easier.
In the Bedroom:
Clean out those closets.  Don't hold back…if you haven't worn it in a few years, you probably aren't going to start now. Get everything out of the closet and thoroughly vacuum the far corners.
Flip over and turn your mattress.  While you're at it, move the bed frame out of the way and vacuum away the dust under it.  You might even find that old, missing sock you lost last year.
Take the comforter or bedspread to the cleaners.
Donate all those old toys your kids haven't played with in years. Use blocks of cedar helps keep the moths away and things smelling fresh.
Elsewhere:
Dust and wipe down all of the ceiling fans in house.
Take your screens down, hose them off outside and wipe them down with warm soap and water.
Dust your lampshades.
Remove all of the cushions and pillows from your couch and chairs and vacuum this out.  You might even find some money here!
Clean your windows inside and out.
Wipe down the tops of all door frames.
Test all of your fire alarms and change the batteries if needed.
Change the filters on your air conditioner.
Get new entry mats at every entrance.
Use a magic eraser to get those pesky scuff marks off of walls.
Remove and clean all the faucet aerators.
Change the pollen filter in your car.
Change the shelf liners in your drawers
Most importantly:
Carpet cleaning can be a DIY task, but is highly recommended by all carpet manufactures to have them professionally cleaned by an expert. The best way to locate an
expert carpet cleaning company
is through
www.iicrc.com
, who has a data base of all certified cleaning companies such as
 Carpet Technologies of Spring Hill TN, Franklin TN & Brentwood TN
who specializes in carpet cleaning, area rug cleaning and upholstery cleaning.  When you hire a certified carpet cleaning company like Carpet Technologies, you'll have the confidence and trust that the job will be done right.
Final Tip:
Donate anything you don't want or can't use.
If you find something you haven't seen in years or forgot you had…chances are you don't need it.
Start from the top and work your way down.  Vacuum the dust that has settled from your marathon dusting session.
Remember that a clean home makes for a healthy home. And you & your family can breath easier knowing that everything is clean.
Call Carpet Technologies @ 615-972-1441 or visit us at www.carpettechnologies.net
posted by Randy on 3/20/13 leave a comment
What Causes Black Lines On Carpet?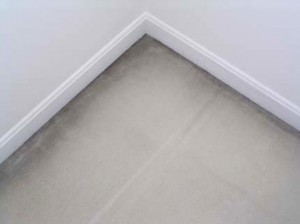 Do you have dark and unsightly black lines along the edge of your carpet or underneath doors? Have you tried cleaning it yourself or called carpet cleaning companies Franklin TN to remove the black lines without results? Most carpet cleaners in Franklin TN do not have the knowledge on the correct steps or how to use the right chemistry. The following information will help you understand what the underline cause of black soil lines and what can be done to remove these unsightly lines.
Lines around the edges of walls and under doors are called filtration soiling. They occur when your home HVAC system forces air into the room. To equalize the pressure, air flows underneath doors and walls. The carpet in this area will then act like a filter, trapping the very fine particles of dust and soot which then lodges deep into the fiber. The result is dark and unsightly lines that can be quite difficult to deal with. These lines are very common and most homes will eventually get them. Those with white and light carpet will see the lines first however since darker carpets tend to hide them. If you burn candles, you are also putting more soot into the air and will speed up the process of filtration soiling and cause even darker lines to develop.
Filtration soil is a term used to describe dark, grayish lines that may appear on carpet. This is not a carpet defect, but a situation in which dust and other airborne pollutants can accumulate on the carpet face fibers in areas with a concentrated flow of air over the carpet or through tiny cracks or other open areas under the carpet. The soiling condition can occur quickly, or it may develop over a period of months or years. The level of soiling is dependent upon the volume of airflow and the level of pollutants in the air. Filtration soiling is not a result of the quality of carpet selected. The condition will obviously appear more pronounced on lighter colored carpet than darker carpet.
Filtration soil areas may appear around baseboards, under doors, along the edges of stairs and possibly away from walls where plywood sub flooring materials have been joined. Generally, the concentrated air flow will be from an upper level to a lower level of the home.
As indicated, filtration soiling can occur under closed interior doors where a central heating, ventilation, and air condition (HVAC) system is utilized. When possible, open Interior doors to reduce filtration soiling that may develop under closed doors while the HVAC system is in operation.
Filtration soil may be fireplace or automobile emissions, candle soot,  residue from furniture polishes, fine sand or clay particles, cooking oils, or a host of other soils or a combination of soils. Oily airborne contaminants trapped by carpet fibers will serve to attract more dry soil.
It is difficult to identify effective methods to reduce or prevent filtration soiling. Preventing airflow through carpet and carpet edges by sealing cracks in the sub-floor, as well as under baseboards and edges of stairs, may reduce filtration soiling problems. Keeping air inside the home as clean as possible can be accomplished by reducing indoor air pollutants, such as cooking emissions, fireplace smoke, burning candles, cigarette smoke, and by the installation and regular replacement of high efficiency HVAC air filters.
While no one cleaning technique may be successful in all filtration soiling situations, recent innovations in soil- and stain-resist treatments applied to carpet have reduced the effort previously needed to remove the filtration soil. However, the complete removal of contaminants from the soiled areas can be complicated, depending on the type of contaminant materials present. To achieve the best results, the services of a carpet cleaning professional should be considered. Contact Carpet Technologies at 615-972-1441 or www.carpettechnologies.net
Posted byRandy on 3/12/13  Leave comment
*
*
Area Rug Cleaning and Maintenance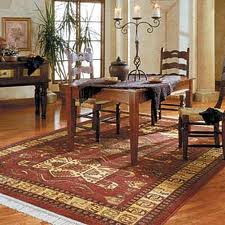 Walk All Over That Rug. It's important to understand that even though a handmade rug is valuable, it's made to be used. Don't keep if covered in plastic like Aunt Edna's sitting room sofa. With usage, most hand made rugs gain a certain patina that enhances their beauty and value. If you're not going to enjoy it, why have it?
Vacuuming Is Good
You should vacuum or sweep your area rug as you would wall-to-wall carpeting. Watch the fringes. You don't want to have to pull them out of the vacuum cleaner. Handmade area rugs can benefit from being turned over and vacuumed. Lift the rug up carefully and you will see all the dirt that has filtered down. Yuck!
Turn, Turn, Turn
Rotating your rug occasionally (annually) will help even wear patterns and prevent uneven fading. When rugs are exposed to the sun evenly, the colors harmonize and the rug ages nicely. If parts of the rug receive too much or too little of sun, one side might fade faster than the other.
See Spot? Go!
Clean your area rug immediately after a spill. A water spill should be dried with a hairdryer set on a warm temperature. Try to dry both sides of the rug if possible.
Anything else should first be blotted with paper towels to absorb as much as possible, and then apply salt or baking soda to the spot for a few minutes to absorb the rest. Once it dries, vacuum off the salt or baking soda. Professional rug cleaners are available. Be sure to test for color fastness before using.
Take the rug to a professional rug cleaner in Franklin, TN to deal with old or persistent stains. Do not try to clean it yourself. You might make it worse!
Read The Labels And Listen To The Pros
If you purchased a handmade rug, it's best to have it cleaned by professionals. If you have a machine made rug, look to the manufacturer for the best way to clean it. Some can be machine washed. Others can be scrubbed by hand and dried outside.
Does Your Pad Need Padding?
Consult with your retailer about the proper padding to be placed under the area rug you choose. A pad can help stabilize and protect your rug. Some rugs come with a non-skid backing or a nice foam padding already attached.
Storing
If your area rug needs to be stored for a long time in a place without exposure to light or air, first vacuum it or get it professionally cleaned. For handmade rugs and those made of natural fibers, you might consider packing it with mothballs to protect against insect damage.
Never fold your rug — roll it. And store it in a dry location.
Rug Repair
Repairing a handmade rug is an art form in and of itself. It is time consuming and labor intensive and therefore, often costly. Get the opinion of a professional before you have work done on a handmade rug — and be sure to use a reputable repairman.
Carpet Technologies & Franklin TN Rug Spa can handle all of your oriental rug cleaning needs. Call us at 615-972-1441. Area Rug Cleaning Franklin TN Area Rug Cleaning Brentwood TN
Posted by Randy on 3/7/13  Leave comment
*
*
Winter Cleaning Tips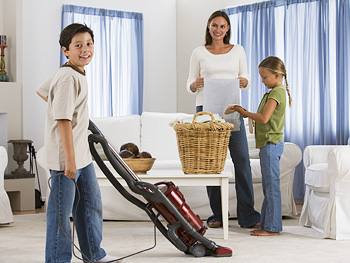 Winter is a season when many people spend more time indoors, and it's also a time of year when certain home maintenance and cleaning tasks make the most sense. Below are a few examples of winter cleaning tasks, some of which are summarized from an article by Heather Levin in U.S. News. We've added our own tips to the mix.
Furnace Cleaning: Most homeowners are aware that it's important to have the furnace professionally serviced before the start of winter. But did you know it's also important to change the filter once a month, and to maintain a clean, dust-free area around the furnace?
Dust: Because your windows are closed more often, dust can build up on home surfaces during winter. This is a good time to do more than an average weekly dusting. Remember light fixtures, ceiling fans, television sets, desks, bookshelves, picture and photo frames, and other surfaces that are likely to collect dust. If you're planning some time for thorough dusting tasks – such as removing all of the books from a bookshelf and dusting the entire surface – play some great music or a favorite movie in the background so you won't rush through the job. You might need something like this professional expandable cobweb duster to clean your out-of-reach spaces.
Floor and Carpet Cleaning: Winter can be a tough time for your floors, no matter what climate you live in. Not only is there more dust in the house in general, but also you and your family members are likely tracking everything from dirt and mud to snow in from the outdoors. Stay on top of things by sweeping and vacuuming floors regularly, and consider scheduling a Professional Carpet Cleaning Service to keep carpets free of ground-in dirt. Carpet Technologies has great offers during the winter month for

carpet cleaning Franklin TN

,

carpet cleaning Brentwood TN

and

Carpet Cleaning Spring Hill TN

along with surrounding areas
Clean the Kitchen Ceiling: The U.S. News article notes that winter can be a good time to clean the kitchen ceiling, which has likely become stained from moisture, fumes, and smoke over time. The article offers advice on how to clean the ceiling with the help of dish soap and a bucket of warm water.
Tile and Grout: Tile and Grout are notoriously difficult to clean, and the winter months are no exception, especially if you have a tiled floor in the kitchen with a nearby door to the outside, or if closed windows in the bathroom lead to increased moisture and humidity. Carpet Technologies offers a

Tile and Grout Cleaning Service

that will keep your tile surfaces, grout lines and tiled countertops clean and fresh. Our powerful truck-mounted cleaning system safely removes dirt and contaminants, and our Tile Cleaning and Grout Cleaning process uses heat, a specialized cleaning solution, and vacuum power to remove the dirt that most homeowners can't. We complete the job with a high-pressure rinse. After cleaning your tile and grout, our professional technicians apply a penetrating sealer to protect grout against mildew and staining.
Stay warm, and stay clean and healthy this winter season. If you need help with your winter cleaning tasks, call Carpet Technologies at 615-972-1441 today. We'll be happy to schedule any professional cleaning services that will complement your efforts and help you maintain a clean, healthy home all winter.
*
*
Carpet Cleaning Franklin TN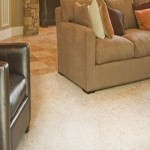 Carpet Cleaning Service Dispatched From Carpet Cleaning Franklin TN Company  We are a Professional Carpet Cleaner in Franklin TN Carpet Cleaning  bringing high quality, high value home and business carpet cleaning services to Franklin. While you are out on a ride or hike, let us take care of all your indoor cleaning needs: Steam carpet cleaning, upholstery cleaning In Franklin TN, rug cleaning Franklin TN and much more. We use professional grade truckmounted carpet cleaning machines to give your carpet Clean, Fresh like new appearance. While also providing fast dying of carpets.
We Clean More Than Carpets
Most folks mistakenly think that they only need to call on carpet cleaners when they've got a dirty carpet. One look at the array of Carpet Cleaning Brentwood TN services offered by us puts that thought to rest. Here are just of a few of the many additional services we offer:
Furniture cleaning – upholstery cleaning equipment does double duty on furniture and carpets alike. We use top-grade product and state-of-the-art machines to remove spots, stains, odors and body oils from furniture upholstery to renew and extend the life of your office or home furnishings.
Pet stain removal – Indoor pets translate to pet odor and staining. Even the perfect pet, one that never has an accident, cannot stop itself from shedding dander onto your floors and furnishings or leaving residual body oils on upholstered surfaces. Regular maintenance will help keep these nuisances at bay, but only professional steam cleaning can efficiently remove stains, sanitize and deodorize.
Cleaning wood floors – Wood floors are relatively easy to maintain – a daily sweeping and dry-cloth swipe should be enough. But spills, scratches, scuff marks; oil and grease are just some of the typical build-ups that need professional treatment. Our wood floor cleaning package will leave your floor looking new. The service includes the application of filler, sanding, sealing, finishing and waxing and polishing.
Car interior cleaning – At Carpet Technologies Carpet Care Carpet Cleaning we deliver the finest in auto detailing including seats, dash, floor mats and auto upholstery cleaning
Posted by Carpet Tech on 8/20/12  Leave a Comment
Carpet Cleaners Residential And Commercial Carpet Cleaners
Carpet Technologies
615-972-1441
1118 W. Main St Franklin TN 37064