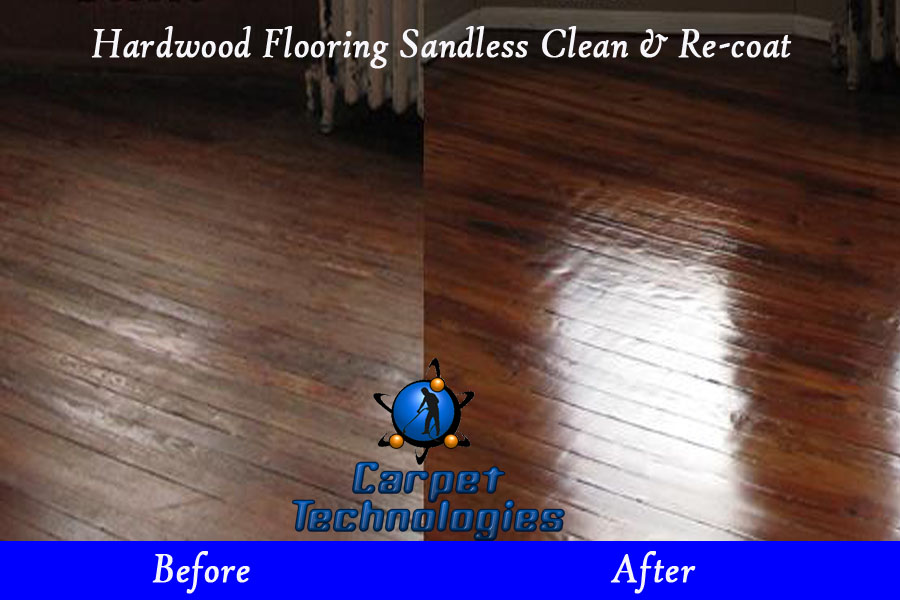 Rejuvenate Your Hardwood Floors!
The cost of installing a wood floor does not allow a home owner to neglect regular maintenance. We specializes in wood floor restoration.
 maintenance to enhance your floors appearance and maximize the life span of your natural surface. We use an odorless, dust-free technique that is effective on most wood floors and does not utilize the typical sanding system.
Pre-Inspection
We first determine if the floor contains any wax, oily residue, or other contaminants which may affect the adhesion of a new finish. We also find out if a re-coating system can restore floors, or if a more aggressive method is needed.
Area Preparation
We will prepare the areas surrounding the wood, making sure not to disturb any other connecting floor types. At this point all furniture and items are moved.
Dry Soil Removal
Our technicians thoroughly sweep and vacuum the entire area, maximizing the results we obtain. As in any cleaning process, dry soil removal is most important.
Deep Cleaning
The cleaning process includes multiple applications of cleaning solutions with state-of-the-art equipment which PRODUCES NO DUST WHATSOEVER! Surface accumulations of common household pollutants such as food residues or pet oils are removed without abrading your floor to expose any bare wood.
Re-Coating
The existing finish on the floor is then chemically etched and re-coated with environmentally friendly, non-flammable, waterborne polyurethane. This finish is formulated for heavy residential or commercial traffic and dries overnight. Our floor refinishing will give your hardwood floors a streak-free shine
Contact us Today 615-971441
Key words: Wood Floor Franklin TN, Wood Floor Brentwood TN, Wood Floor Spring Hill TN